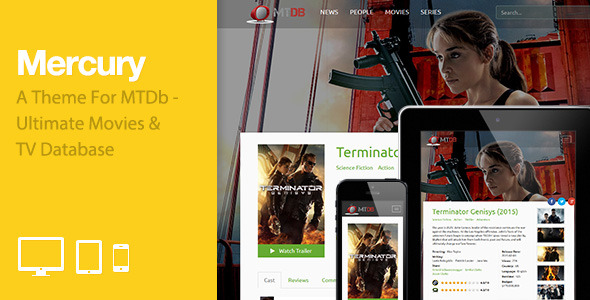 Mercury is a Theme for MTDb – Ultimate Movie&TV Database, it updates almost all pages from original theme, features a clean and modern interface, parallax backgrounds, user friendly interface and is cross-browser compatible and responsive.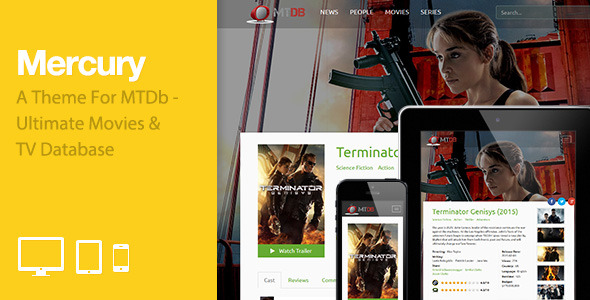 Requirements:
This theme requires a working installation of the latest MTDb version.
Compatibility:
Mercury is compatabile with latest MTDb version as well as latest Streaming Plugin version.
Changelog 2016 October 24 – Version 1.6
– Compatibility with new versions of MTDb and streaming plugin.
DOWNLOAD LINKS & INSTRUCTIONS: